Vivo Y20 Price in Bangladesh
| Details | Price | RAM |
| --- | --- | --- |
| Vivo Y20 (4 GB RAM + 64 GB ROM) | BDT 17,500 | 4 GB |
| Vivo Y20 (6 GB RAM + 64 GB ROM) | BDT 18,000 | 6 GB |
Vivo Y20 Market Price in Bangladesh
Short Highlights
Vivo Y20 Pros and Cons in Bangladesh Market
Similar Phone Price in Bangladesh
Screen size (in inches): 6.51
Display technology: IPS LCD
Screen resolution (in pixels): 720 x 1600
Camera features: Triple
Rear Camera Megapixel: 13 + 2 + 2
Front Camera Megapixel: 8
Battery capacity (mAh): 5000
Support For Fast Charging: Yes
CPU: Qualcomm SM4250 Snapdragon 460
RAM: 4 GB
Rear Camera Megapixel: 13 + 2 + 2
OS version: 10
Fingerprint sensor: Yes
CPU: Qualcomm SM4250 Snapdragon 460
Processor cores: Octa-core
RAM: 4 GB
Latest Vivo Y20 Price in Bangladesh
Vivo Y20 Price in Bangladesh starts at BDT 17,500. The Vivo Y20 android phone was released in Bangladesh on August 28, 2020. The price is slightly below the old price for the covid 19 issue in Bangladesh. It is powered by a Qualcomm Snapdragon 460 chipset, 4 GB of RAM, and 64 GB of base variant.
Its sensors measure physical quantities and transmit them to the application processor. Also, the accelerometer is a built-in electronic component that measures tilt and motion. As we know fingerprint sensor is one of the easiest and most secure ways to protect your smartphone, and Vivo Y20 gives you the protection.
The proximity sensor detects when a user is holding the phone near their face during a call and turns off the display to prevent keypad presses and battery consumption from the display. The Y20 has Dual SIM capability, which means that you can insert two different SIM cards and use them both from one phone.
Vivo Y20 Reviewed by TeckTune
The Vivo Y20s is a jack of all trades, but it's a master of none, and though there are things we liked about the phone, it doesn't do anything significantly better than its competition with Realme, Redmi, or Poco. That's not necessarily a bad thing – phones at this price point are rarely full to the brim with new features – but it's why this is only a positive review, not a glowing one.
Display
Screen size is measured in inches, diagonally from corner to corner. The 6.51 inches IPS capacitive touch screen with 720 x 1600 px resolution is multitouch capable.
This display is roughly on par with its rivals with those specs. HD is a little lower-res than most non-budget phones, and since many games and streaming services output FHD content, you might find images look a touch fuzzy, though some users may not mind.
Camera
The camera of Vivo Y20 is equipped with autofocus. Autofocus is a camera feature that fine-tunes the focus of the camera, it is a nice feature of this smartphone.
The Vivo Y20s has three rear cameras – a 13MP f/2.2 main, a 2MP f/2.4 macro, and a 2MP f/2.4 depth-sensing snapper, with an 8MP f/1.8 shooter on the front for selfies.
Configuration and Battery
The Li-Po 5000 mAh, the non-removable battery gives the smartphone a good battery backup.
Charging was less fun though. The 18W charging uses the phone's micro USB port, an antiquated standard that doesn't provide very snappy charging. It took several hours to power the phone from empty to full, so it's fine for an overnight charge, but not for a quick refill now and then.
Storage and Connectivity
The smartphone's memory (4 GB) cannot be expanded, but the storage (64 GB) can be expanded with a microSD card.
Y20 is 3G and 4G capable. This smartphone has a built-in GPS receiver. GPS is a satellite-based navigation system that allows the determination of the exact geographical location on Earth. This Vivo smartphone has an FM radio receiver.
Thoughts According to Bangladeshi Market
The Vivo Y20s is a dependable phone that runs pretty well considering its price in Bangladesh market. Though it's slow at times, it was no worse than its same-price rivals and excelled in terms of battery life.
We particularly appreciate the design, as it has an easy-to-reach side fingerprint scanner and a sturdy plastic back that feels good to hold. The use of a micro USB slot could alienate some potential buyers, though, and there are no real stand-out features we listed above.
Things you should know about Vivo Y20 price in Bangladesh
What is the price of Vivo Y20 in Bangladesh?
Vivo Y20 Price in Bangladesh starts with BDT 17,498. It comes up with a screen size of 6.4 inches and with a 32GB (UFS 2.1) base variant.
Is Vivo Y20 a good choice for Bangladeshi users?
The Realme 8 is a good smartphone. It delivers a great AMOLED screen, snappy performance, impressive battery life, and a pleasant UI in a compact, lightweight package. Sure, Vivo has overdone the branding, but it is not a deal-breaker.
Is it worth buying Vivo Y20 in Bangladesh?
Vivo Y20 offers impressive value and is a perfectly recommendable phone. It is slim and light, has fast charging convenience, offers dependable performance hardware, and has a very capable camera – and that's more value than we expect at a starting price of 17,498.
Vivo Y20 Reviewed by Bangladeshi User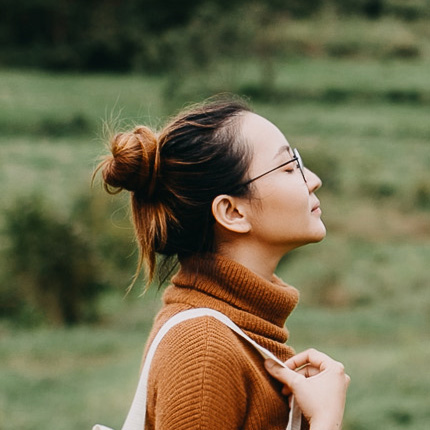 Buy it if…

You need a long-lasting phone, Not always using own phone, like side-mounted fingerprint scanners

— Anna Wong, Volunteer
Vivo Y20 vs Vivo Y21 Comparison in Bangladesh
The Vivo Y20 smartphone was released in Bangladesh on August 26, 2020. The device features a 6.51-inch touchscreen display with a resolution of 720 x 1600 pixels. It has 4GB of RAM. The Vivo Y20 runs on a 5000mAh battery and runs Android 10. Additionally, it is compatible with its own fast charge. In terms of cameras, the Vivo Y20 has a 13-megapixel main camera with an f / 2.2 aperture, a 2-megapixel camera with an f / 2.4 aperture, and a 2-megapixel camera with an f / 2.4 aperture.
Also, there is an opening at the back. Autofocus is available in the rear camera configuration. There is an 8-megapixel front camera with an f / 1.8 aperture for selfies. The Vivo Y20 is powered by Funtouch OS 10.5 and has 64GB of internal storage. The Vivo Y20 is a Dual SIM smartphone (GSM and GSM) that supports Nano-SIM and Nano-SIM cards. Available in obsidian black and dawn white colors.
Verdict
The Vivo Y20 is a great phone for anyone looking to buy a smartphone for less than BDT 20,000 Vivo Y20 price in Bangladesh, but various flaws can steal the spotlight from the great parts of this device. In summary, buyers should seriously consider the Vivo Y20 and invest only after comparing the products of competing smartphones.